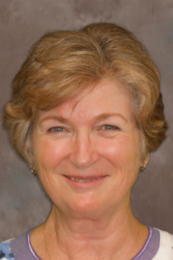 Lymph Drainage Therapy
Lymph Drainage Therapy, also known as lymphatic drainage or manual lymphatic drainage, is a specialized therapy that helps reduce swelling in the body. It is beneficial after surgical procedures, injuries of any kind where swelling occurs, sinus and ear congestion, and generally detoxifying the body. It is valuable in helping post cancer patients who have developed lymphedema after cancer therapy.
Cranial Sacral Therapy
Cranial Sacral Therapy is a light touch therapy that works with the specialized system of the body comprising the thin membranes surrounding the spinal cord and brain. It releases fascial restrictions that may be inhibiting the nervous system and other systems of the body. It works very well for headaches, whiplash, traumas, brain fog, depression, sacral imbalance, TMJ dysfunction, sinus congestion and general health maintenance.
Marva J Beesley, LMT, LLCC, APP​​
Marva graduated from Myotherapy College of Massage in 1994, and is a successful and highly skilled massage therapist, maintaining a private practice focused on lymph drainage and cranial sacral therapy.

She trained in Lymph Drainage with Dr. Bruno Chikly, and certified in 2003 to work with individuals with surgical and traumatic edemas, lymphedema and post cancer lymphedema.

Since 1995, she has also extensively studied Cranial Sacral Therapy with Upledger Institute. She certified as an Applied Polarity Practitioner with the American Polarity Therapy Association and has studied numerous other energy techniques.

She has also been on the faculty of Myotherapy College of Massage since 1999, presently teaching lymphatic drainage and polarity therapy.

If you have questions as to whether lymph drainage or cranial sacral therapy might be beneficial for your concern, or would like to personally schedule an appointment, you may call Marva at 801-518-2115.

​